The superior quality of our finished products can be attributed to the close relationship between the ALLJACK assembly team and our engineering project teams
Based on your CMF specifications, our engineers plan the design, part drawings, and finish tolerances, and then meticulously examine each piece to ensure that the product is absolutely consistent with the specifications.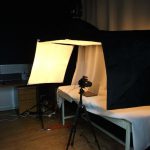 After passing our rigorous examination process, products are assembled by our expert assembly team, and then carefully packaged to ensure expedient delivery in perfect condition.
In addition, we offer professional-grade photos of parts in a light-controlled set for your use in marketing or sales materials. Images will be delivered in hi-resolution via secure FTP.